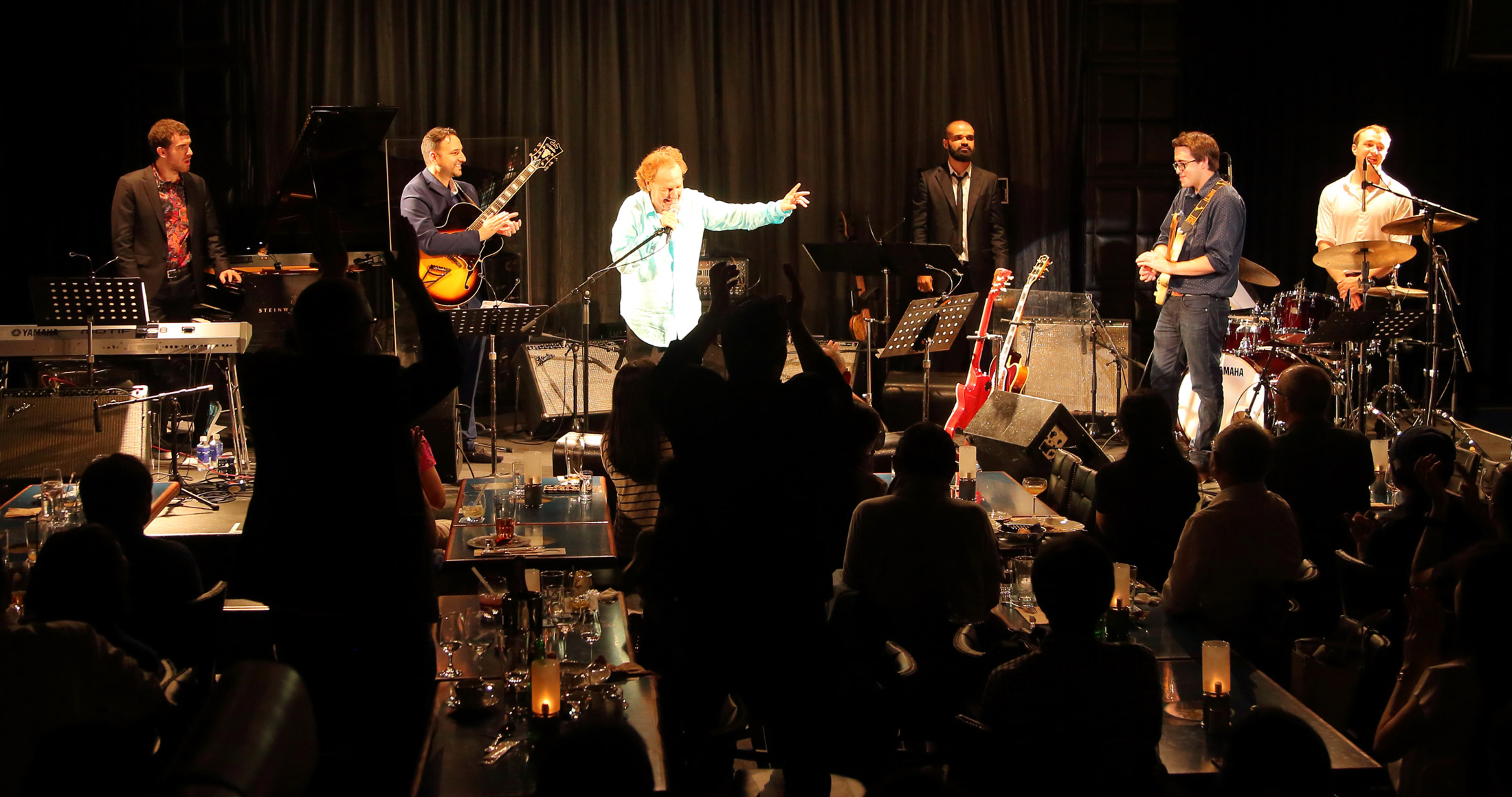 The Six String Theory Competition is the inspiration of Grammy winning musician Lee Ritenour, who debuted the International Competition in 2010 with the release of his all-star guitar CD, "6 String Theory." The biennial competition is marking its sixth competition in 2018.
Ritenour explains the history and progression of the competition:
"It actually started with my album, 6 String Theory. In 2010, I had been playing guitar for 50 years. It was an anniversary, and since the guitar has been such a great gift for me, I wanted to do something to celebrate that. So I made an album with a lot of guitar greats like B.B. King, George Benson, Slash and Steve Lukather, along with some younger talent like Andy Mckee and Guthrie Govan. Then I thought it would be cool if we could get some really new talent and round it out. We would have someone like B.B. King (who's in his 80s) all the way down to someone who was just starting their career. That started the ball rolling for the 6 String Theory Competition."
The guitar-only contest was a great success and the winner, Shon Boublil, recorded a track on "6 String Theory" and won a 4-year scholarship to Berklee College of Music, in which he just graduated in 2015. Because of the success of the first competition, Ritenour held another guitar-only competition in 2011 where guitarist David Murray Browne won.
By 2012, the competition expanded to include 3 new instruments: Piano, Bass and Drums and attracted a wonderful, diverse global talent pool. The 2012 rhythm winners Karl Marino (guitar), Michael Feinberg (bass), Demetrius Nabors (keys tie), Hans de Wild (keys tie) and Selim Munir (drums), recorded a track on Lee Ritenour's Grammy nominated "Rhythm Sessions." This all-star album included musicians Chick Corea, George Duke, Stanley Clarke, Patrice Rushen and many more. The guitar winner, Karl Marino, won a Berklee College of Music full-ride, four-year scholarship. Yamaha guitars, Monster and D'Addario prizes were awarded. All were mentored by Lee Ritenour and the other musicians involved.
In 2014, the Competition grew ever larger and more global with applications from 45 countries. The 2014 winners Tony Pusztai (guitar), Giorgi Mikadze (keys), Dywane Thomas Jr. "MonoNeon" (bass) and Kenneth Salters (drums), performed at the illustrious Montreux Jazz Festival. The guitar winner recorded a track on Ritenour's "Twist of Rit" album starring greats such as: Academy® & Grammy® winning Dave Grusin, Dave Weckl, John Beasley, and Ernie Watts. Berklee College of Music provided scholarships to eligible winners.
In 2016, the competition hit a peak globally with people from 170 countries visiting the website and applicants from more than 50 countries signed up for the competition. Ritenour states, "I personally looked at hundreds of videos the last few months and I can honestly say I'm humbled by the sheer amount of talent from around the world that joined the competition."
The 2016 winners: Roland Balogh (guitar tie), Carter Low (guitar tie), Nicholas Hetke (keys), Isaias Elpes (bass) and Raphael Pannier (drums) traveled to Japan to perform at the legendary Blue Note Tokyo with Lee Ritenour as well as travel to Los Angeles to record a track with Ritenour at the beautiful Woodshed Recording Studio in Malibu. The 5 winners also traveled to Montana to perform at festivals and attend workshops at the Crown Guitar Festival. All travel, lodging, ground transport and food was included in the prize package. All that were interested were eligible to apply for the Berklee scholarship.
The 2018 competition grew and was able to award 9 grand prize winners: 6 Guitar Winners (1 from each category); 1 Pianist; 1 Bassist; and 1 Drummer. Receiving applicants from a staggering 55 countries, the diversity of talent and musical style was impressive. The 9 winners were awarded 3 fully paid international trips to perform and record with Ritenour in Tokyo; St. Moritz and Los Angeles. The prizes include showcase gigs in LA, Tokyo and St. Moritz; recording in LA; Yamaha Clinicians at NAMM 2019 and all expenses covered for travel, lodging, etc. The winners are also awarded Berklee College of Music scholarships.
Former winners (SST Alumni) have often performed with Lee when he travels around the world and many have reached out to him as the invaluable role of mentor and advisor in music.
Joining Lee Ritenour as Judges are such luminaries as: Steve Lukather, Joe Bonamassa, Joe Satriani, Dave Grusin, John Scofield, Dave Weckl , Harvey Mason, Will Kennedy, Chris Coleman, Patrice Rushen, John Beasley, John Patitucci, Nathan East and many more. The judges have said how challenging it was because of the amazing amount of talent and diversity.
Ritenour says: "I encourage all the musicians that joined our competition to keep going forward…the gift of receiving and giving music is truly one of the most beautiful things on Earth and all of you are certainly doing just that!
The Six String Theory Competition is a nonprofit foundation formed with the objective of supporting aspiring musicians with opportunities in professional recording, performing, education, mentoring and prizes.